Cricket Hollow's Sampson
DOB 03/18/00
OFA Hips - Excellent; OFA Elbows Normal
Sam is a gorgeous hunk of Chocolate Dog, he has a dream temperament, a more willing, loving, gentle fellow you won't find anywhere. He excels at obedience work and is currently being shown by our 12 year old daughter. He has a gorgeous head, broad and square. He has good conformation, with a strong front and very good movement. He also has a very nice lush coat. His puppies so far are lovely, with dispositions that fit family life to a "T"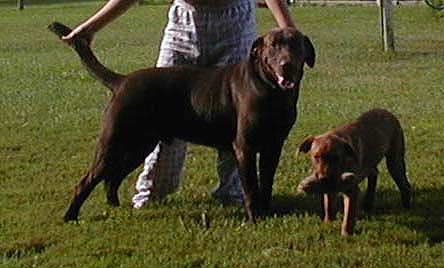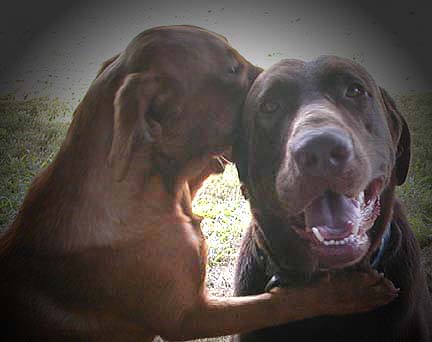 Tellin' Secrets!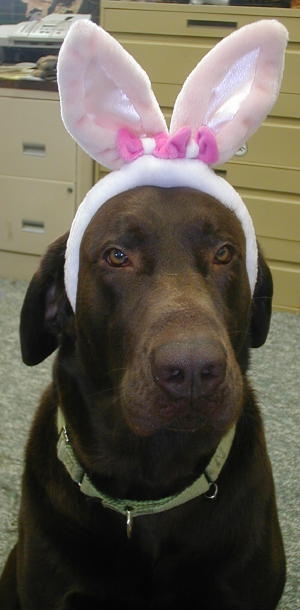 My mom likes to torture me and then share my humiliation with the world :-) Good thing I worship the ground she drops cookies on!

See what I have to put up with?


neener neener

Sammy wuvs his dad!

How can you deny those eyes ANYTHING?!?!! Sam @ 5 Years
back to the rest of the Crew
---
Copyright © 2002 Cricket Hollow Farm. All Rights Reserved.
No part of this site may be reproduced without permission.
Cricket Hollow Farm cannot warrant or assume any legal liability or responsibility for the accuracy, completeness, or usefulness of any information, apparatus, product, or process herein disclosed.