Oakhaven's Wind in the Willows (Willow)
Oakhaven Charm-n-HitmanXRidge View I'm Some Bunny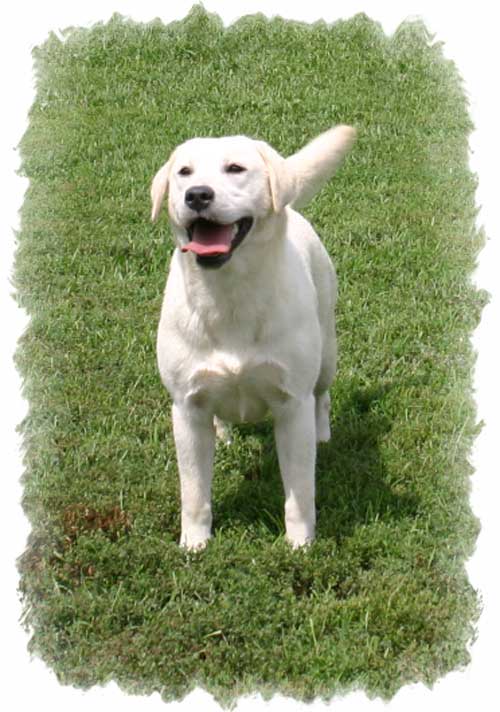 Willow @ 9months
Hips, elbows, eyes Normal for Age, optigen normal by parentage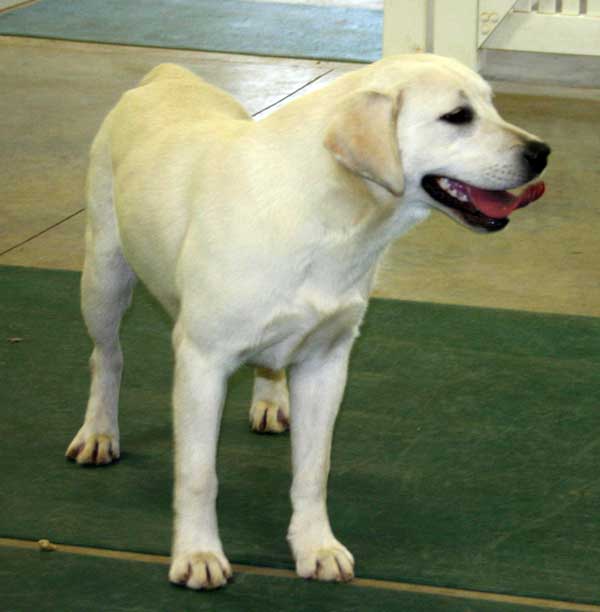 Willow is our sweet new girl from the wilds of Michigan. Thanks to Pam Nichols of Oakhaven for this lovely lady. She is a sweetheart and so easy to live with, full of happy attitude, willingness to please, deep desire to retrieve. She is a fantastic addition to our family!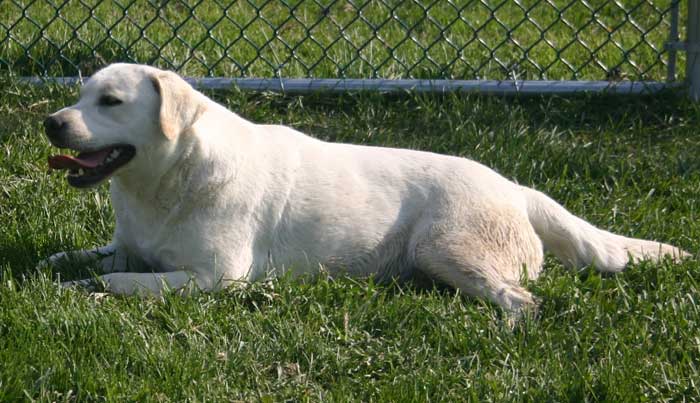 Willow at 2, a lovely girl, still very light cream, nearly white and still a joyful and full of fun girl.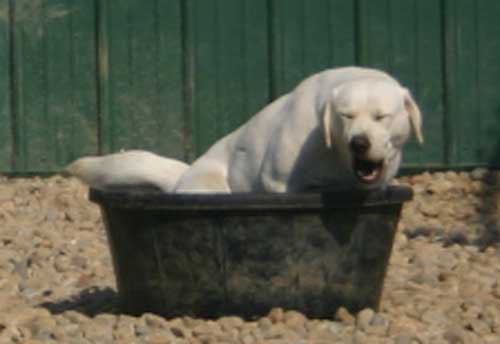 Taking a dip in the water bucket.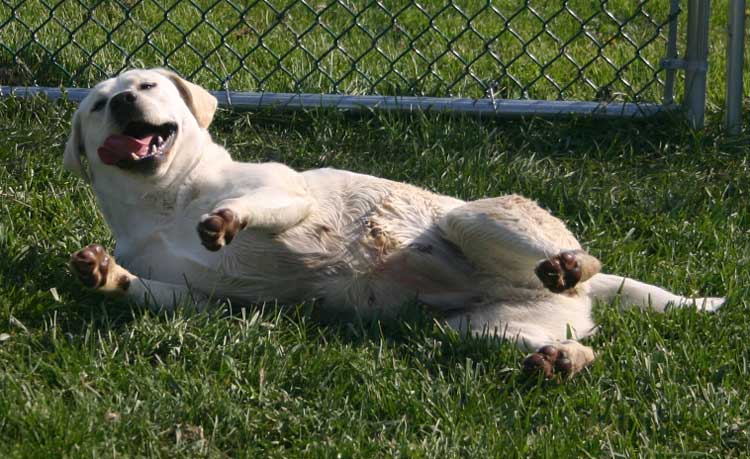 Drying off in the grass - I swear you can almost hear her laughing.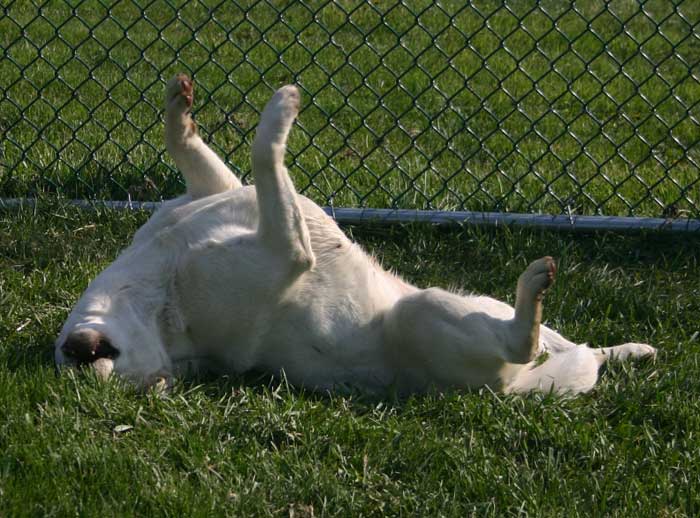 She radiates joy in life's simple pleasures - she always makes me laugh!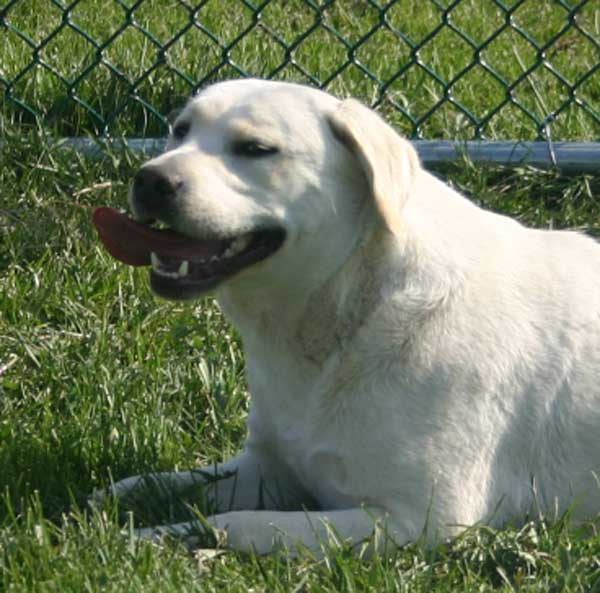 Such a big labby grin :-)

Willow has a lovely topline, and the most gorgeous movement - her extention is amazing, she just floats as she moves!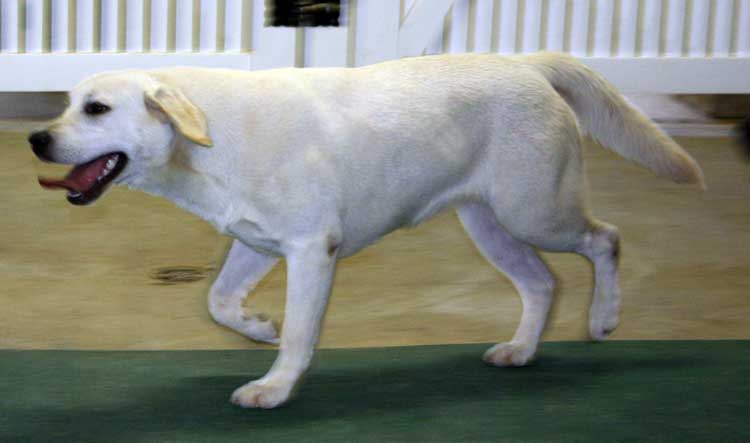 back to the rest of the Crew
---
Copyright © 2002 Cricket Hollow Farm. All Rights Reserved.
No part of this site may be reproduced without permission.
Cricket Hollow Farm cannot warrant or assume any legal liability or responsibility for the accuracy, completeness, or usefulness of any information, apparatus, product, or process herein disclosed.