Fawnhaven's Ebony at Tecumseh, CGC (Raven)
Hips, Excellent, Elbows Pass, CERF annually
Welcome to Cricket Hollow Raven, we are so glad you are here! Raven is a beautiful black lady who carries not only a wonderful pedigree, but also the potential for all three colors in her genes. She is the sweetest dog we own, loves to sit in your lap if you let her and follows us everywhere. She has been a breeze to train and is willing to do anything we ask. She is a wonderful mother, very doting on her babies! She has lovely conformation, and is truly the most beautiful dog when she is in motion! We purchased her as an adult, and she has made the transition to being a member of our family with aplomb, she has stolen our hearts and we couldn't be happier with her!
She loves her girls, even when they dress her up!!
---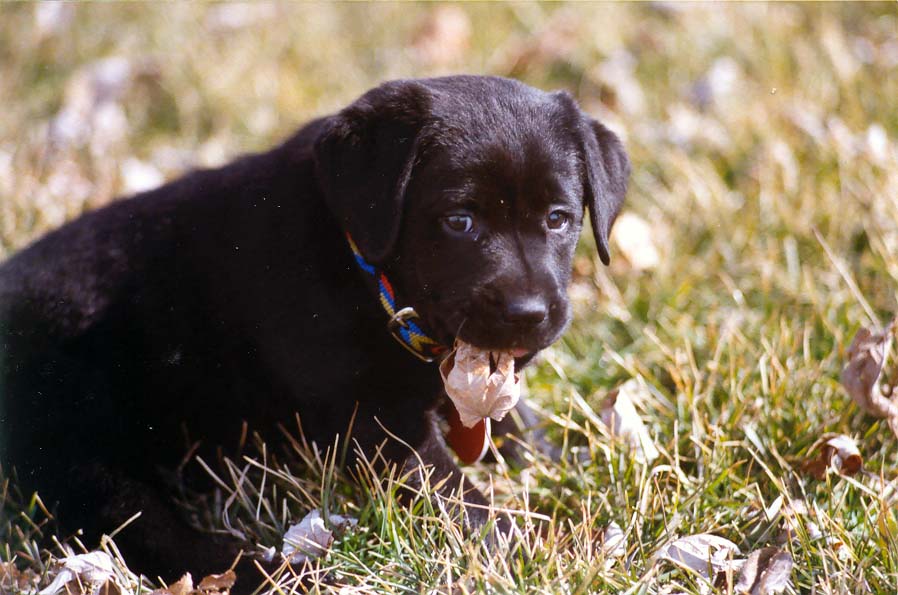 One of Raven's babies - happily beginning her life as a therapy dog in a Hospice program - go Sadie!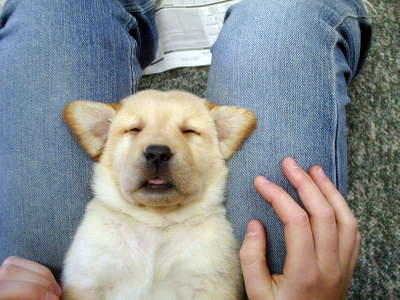 Raven's son (x Maize), taking a little puppy nap :-)

Fjord, Raven's Son (x Maize) at 4 1/2 months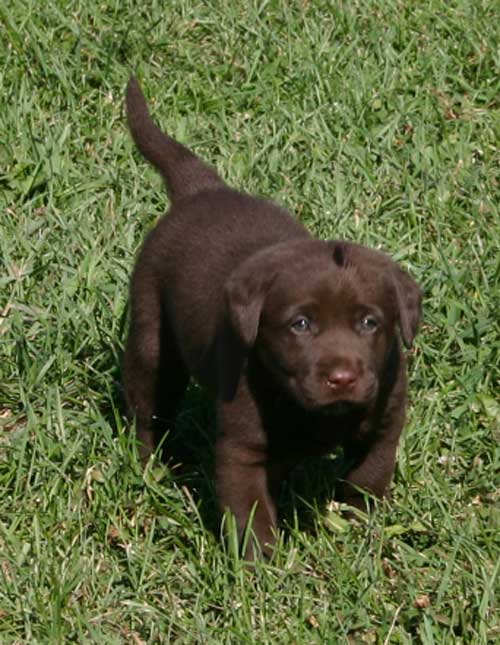 RavenXSam Daughter at 5.5 weeks
back to the rest of the Crew
---
Copyright © 2002 Cricket Hollow Farm. All Rights Reserved.
No part of this site may be reproduced without permission.
Cricket Hollow Farm cannot warrant or assume any legal liability or responsibility for the accuracy, completeness, or usefulness of any information, apparatus, product, or process herein disclosed.