Kelleygreens Vitametaveggirl (Lucy)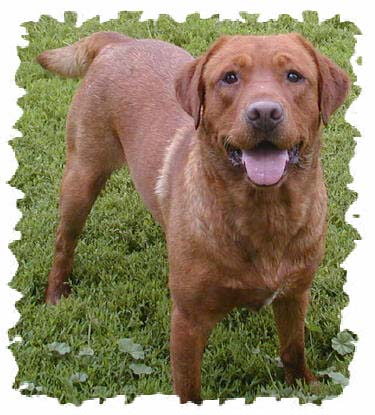 OFA GOOD hips #LR-141744G24F-PI, Elbows OFA NORMAL #LR-EL22593F24-PI, AVCO eye clearance
Lucy is another up and coming young lady at Cricket Hollow. She is a red fox labrador, which is technically a yellow labrador, but as you can see, she is a very vibrant red headed girl! This youngster is put together like a dream. We will be showing her in conformation and obedience. She is the sweetest dog we have ever had the pleasure to train. She lives to please and will give her best at whatever we ask of her. Look for her at a show near you! Thank you Sally Kelley for allowing her to join our crew!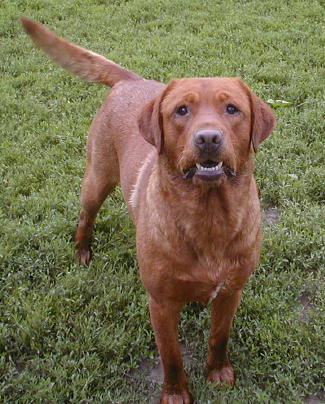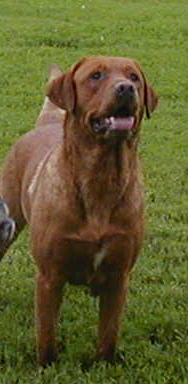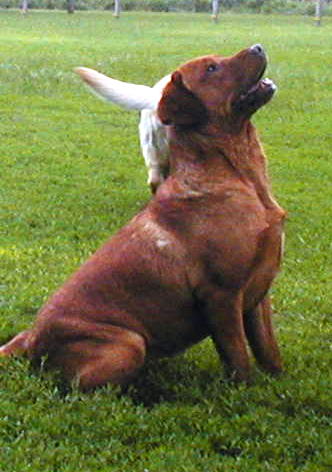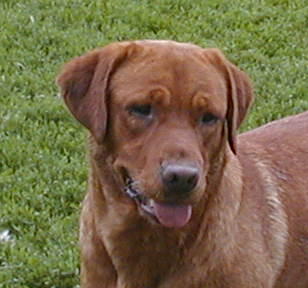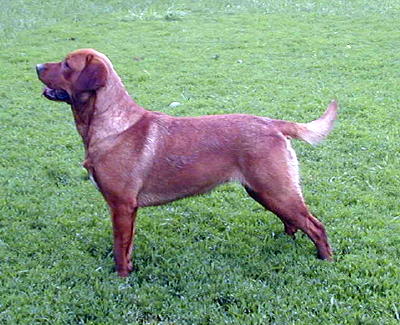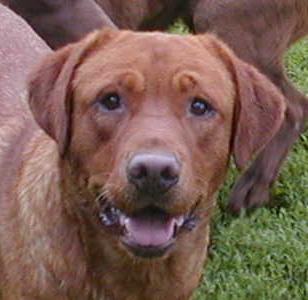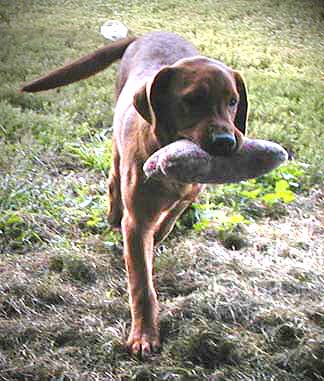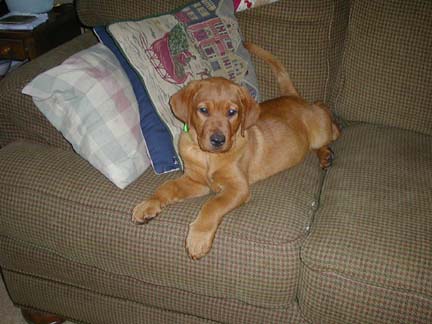 Lucy at 2 Months Old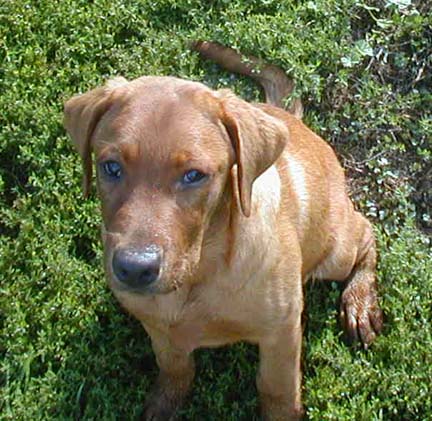 Lucy at 4 Months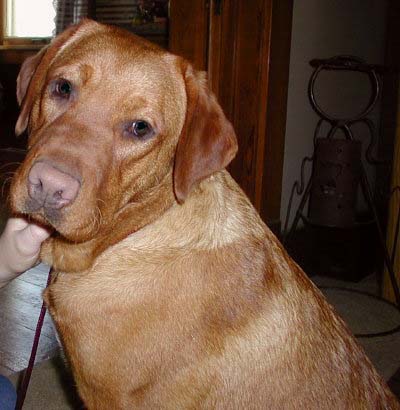 Lucy @ seven months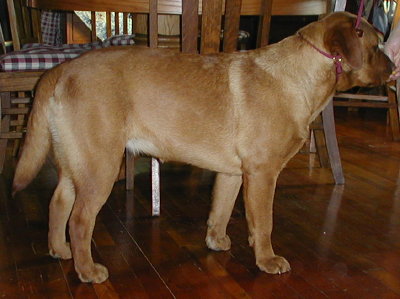 ---

Some of Lucy's Babies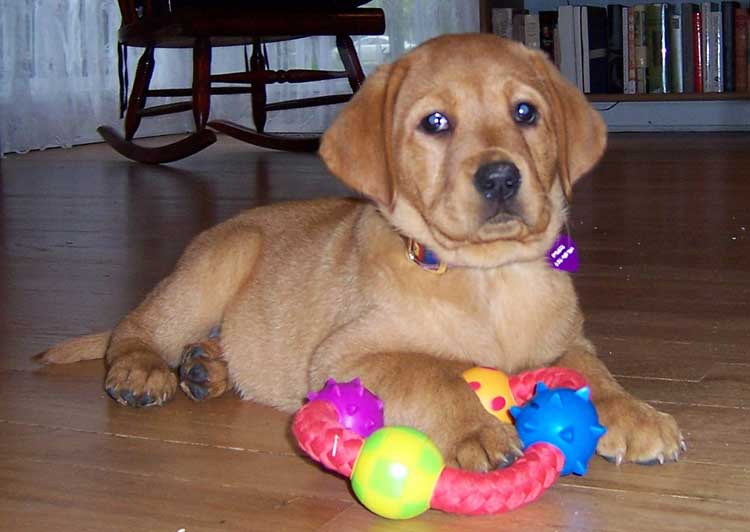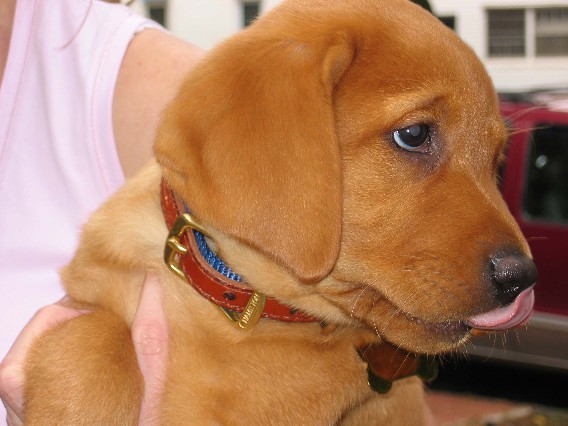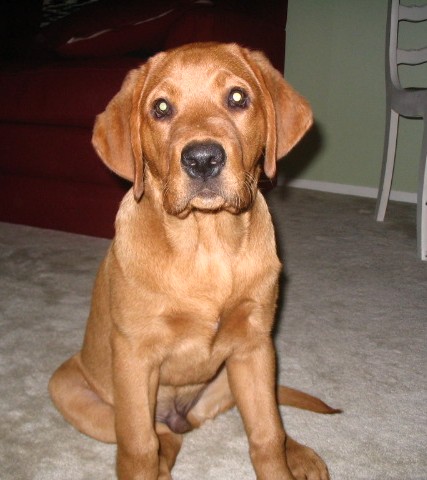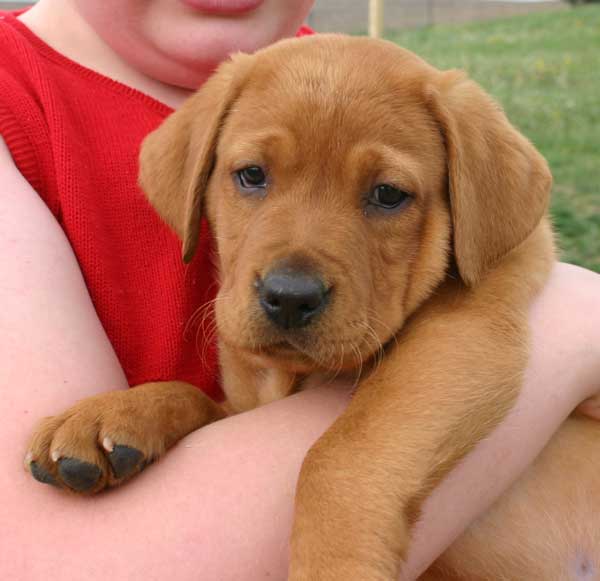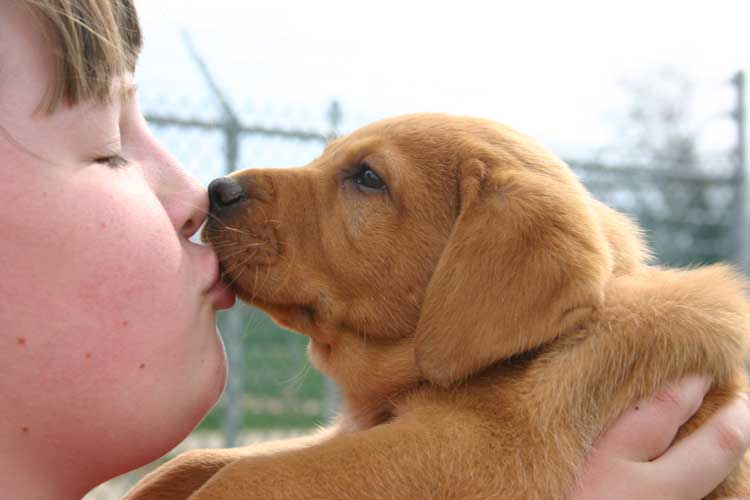 back to the rest of the Crew
---
Copyright © 2002 Cricket Hollow Farm. All Rights Reserved.
No part of this site may be reproduced without permission.
Cricket Hollow Farm cannot warrant or assume any legal liability or responsibility for the accuracy, completeness, or usefulness of any information, apparatus, product, or process herein disclosed.