Starquest Unsinkable at Black Gold (Kiwi)
Kiwi has been retired to a wonderful family/hunting home!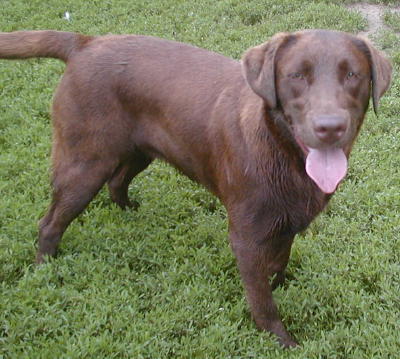 Kiwi @ 15 months
Hips,OFA Good; -Sire OFA Good, Dam OFA Good, Cerf'd Sept '03
Kiwi is doing well in her new surroundings, she is very attentive and eager to learn. She'll do anything for the chance to go swimming or to retrieve. She's currently obsessed with her floaty bumper and her kong. She likes to take her kong and drop it into the water so she can dive in after it - the first time she did that it scared me to death!! She is a fun and silly girl, with lots of energy and willingness to try anything. We are enjoying her very much.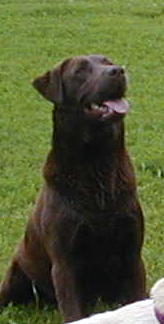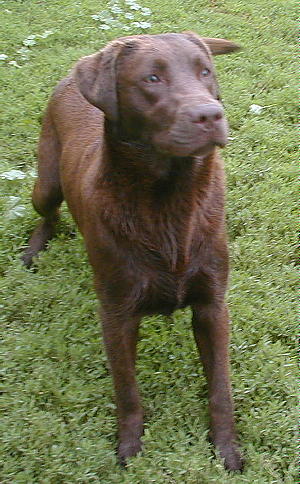 Throw it, throw it, throw that ball, c'mon throw it!!
Kiwi is our newest Cricket Hollow Family Member, thanks Rich Carmen from Black Gold Labradors for sharing her with us. We look forward to working with Kiwi towards obedience, hunting and advanced couch potato titles. Welcome!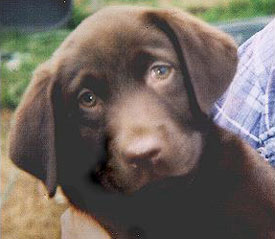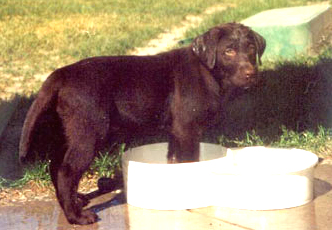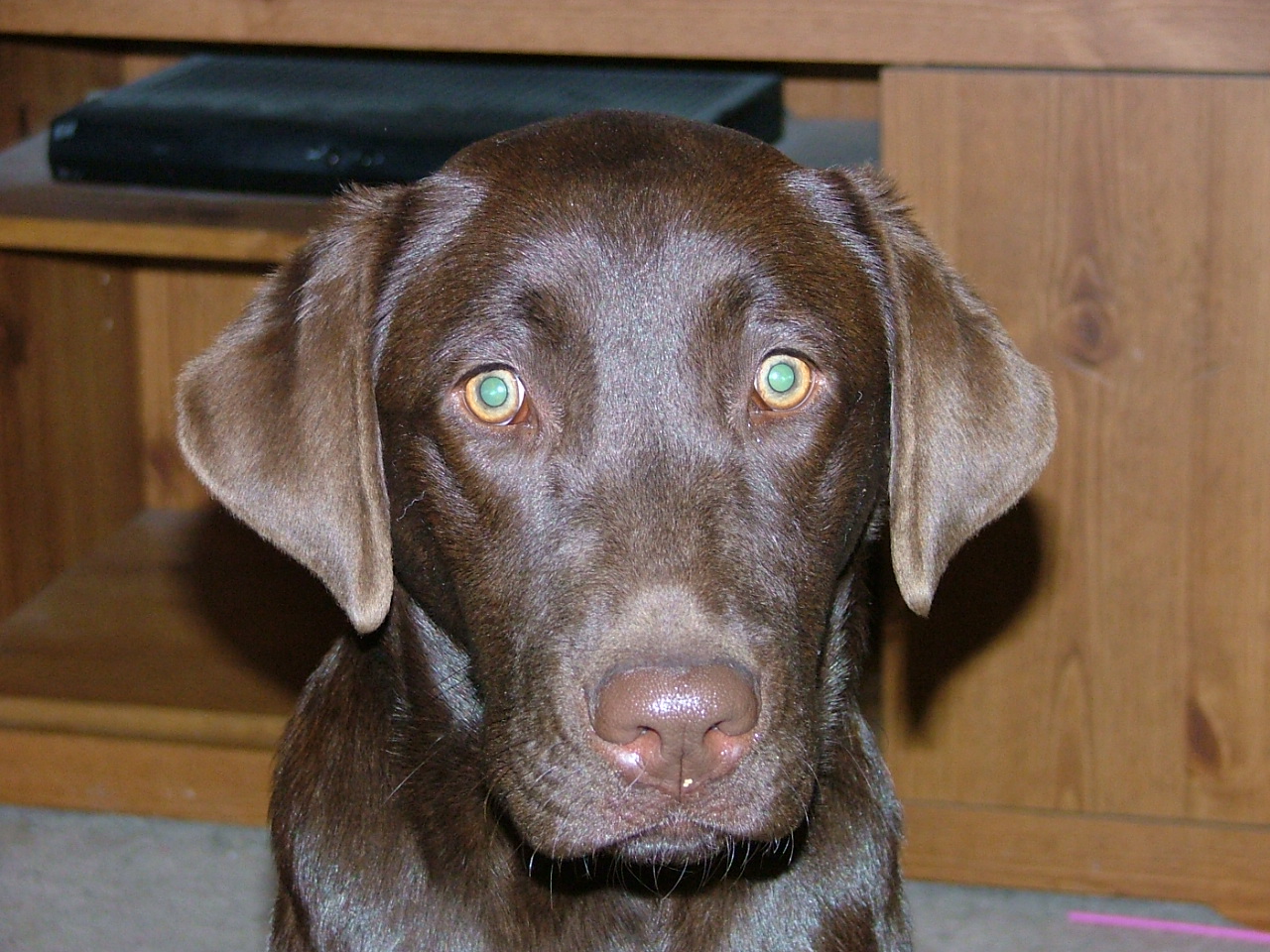 ---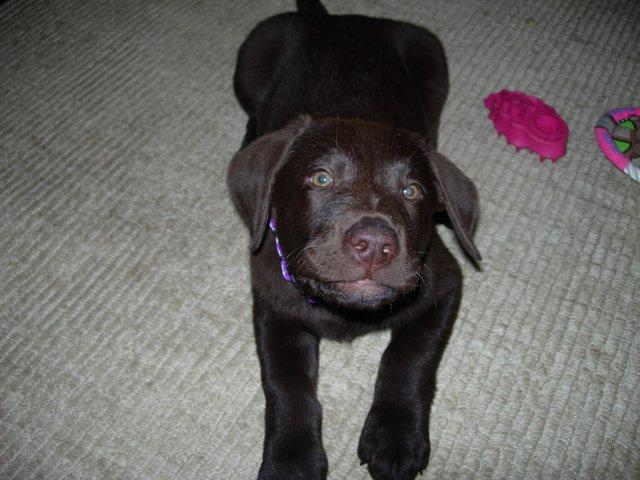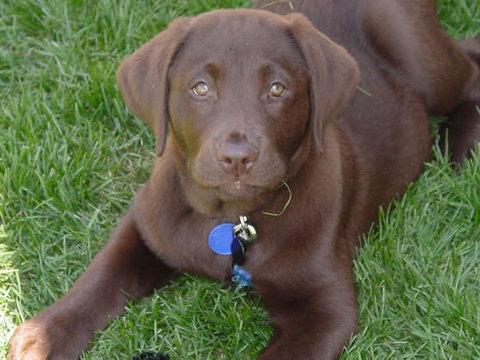 back to the rest of the Crew
---
Copyright © 2002 Cricket Hollow Farm. All Rights Reserved.
No part of this site may be reproduced without permission.
Cricket Hollow Farm cannot warrant or assume any legal liability or responsibility for the accuracy, completeness, or usefulness of any information, apparatus, product, or process herein disclosed.