Treddolphin's Ode to Joy (Joy)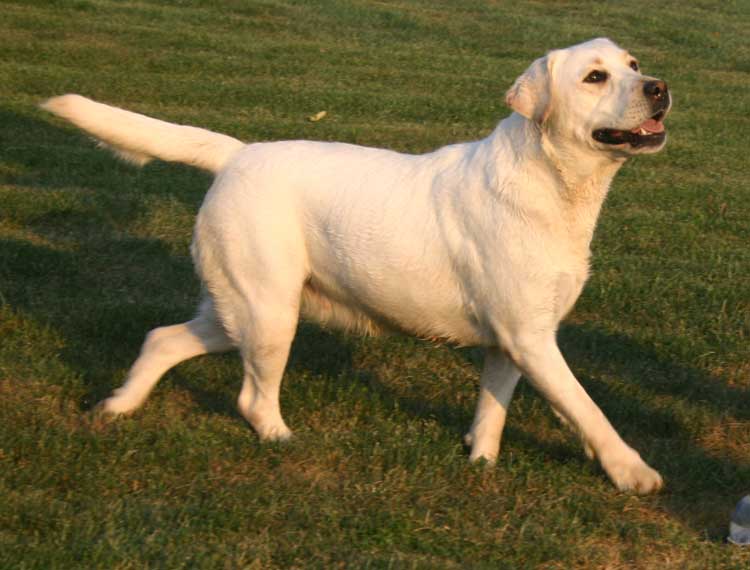 Joy DOB 09-19-05
Hips: OFA Excellent LR-174777E30F-PI; Elbows normal - LR-EL39219F30-PI
Joy at 2 years - she is breathtaking, almost a pure white, with really dark pigmentation. She is a loving, joyful girl, very sweet with everyone she meets, happy to give slobbery kisses and loves every dog she meets. Her first babies are glorious - gorgeous, white with excellent pigment, and they are as sweet as any puppy I've ever bred - really amazing!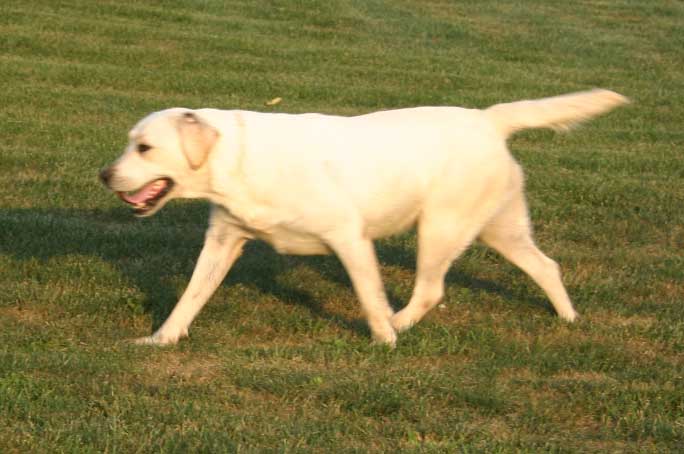 Lovely extention when moving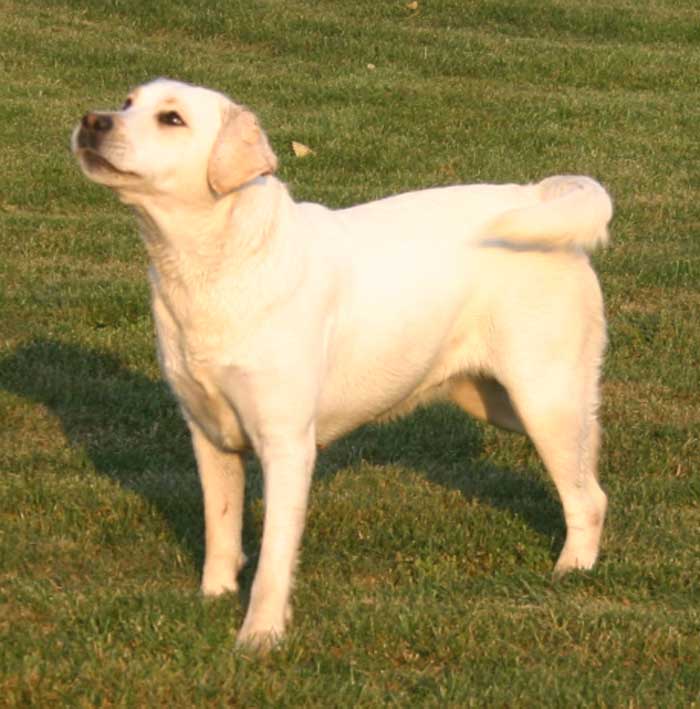 Expressive face, loving attitude, she is very sweet and loves to cuddle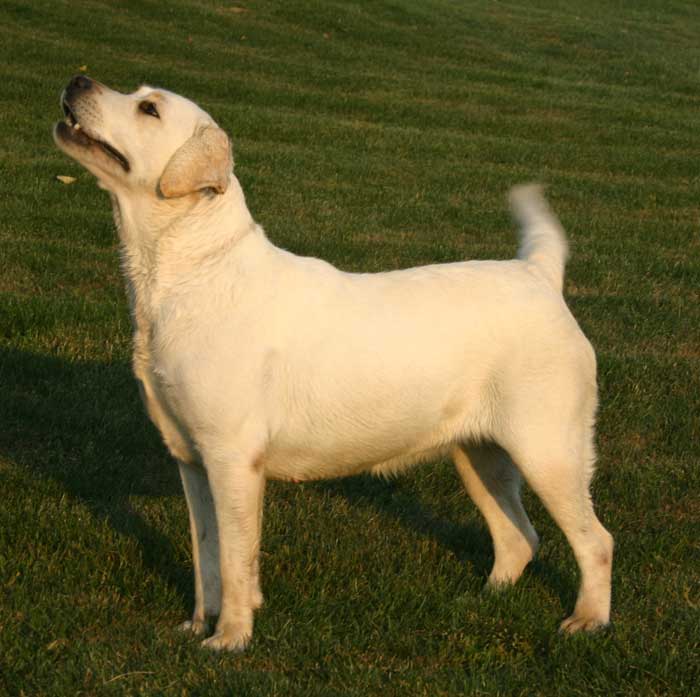 Just give me the cookie already!
---
Photos of Joy's babies: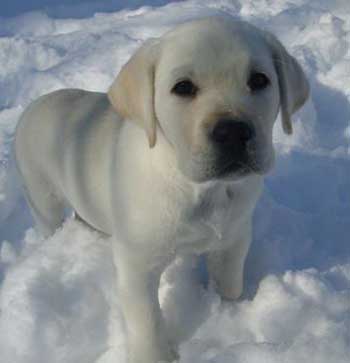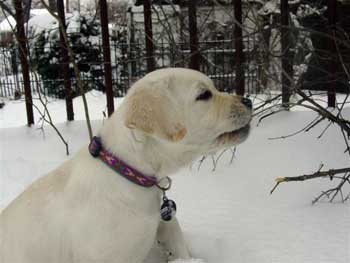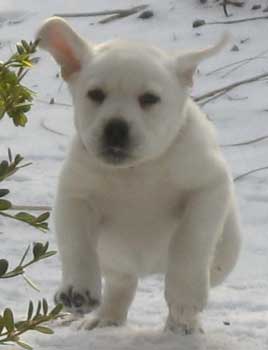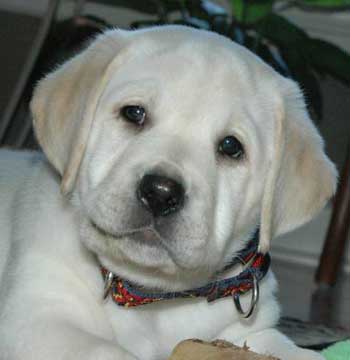 ---
More photos of Joy: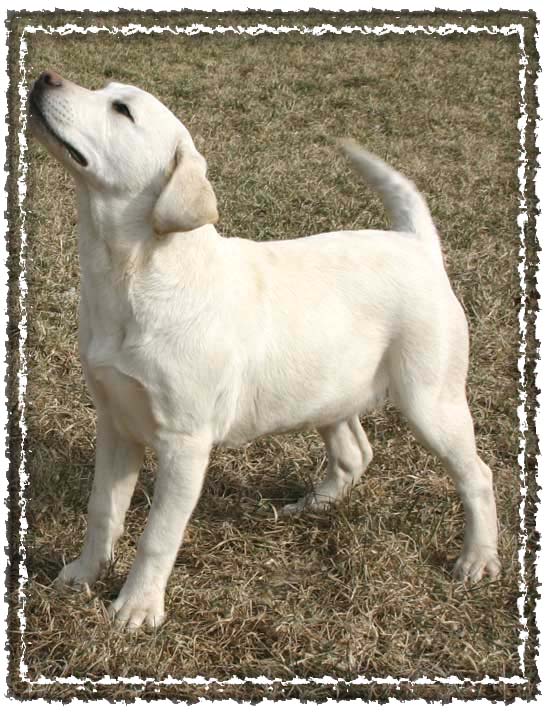 Joy @ 5 months
Hips, elbows, eyes Normal for Age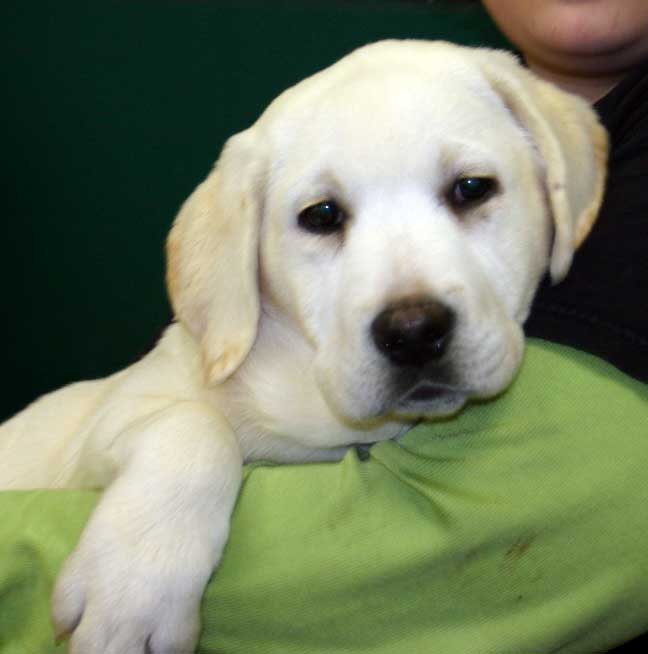 Joy comes to us from Treddolphins Labradors in Ohio - we have high 'hopes' for this girl :-) She is a beautiful girl with a strong mind, she has been easy to train and oh so willing to try anything new. Thank you Claire for this lovely girl.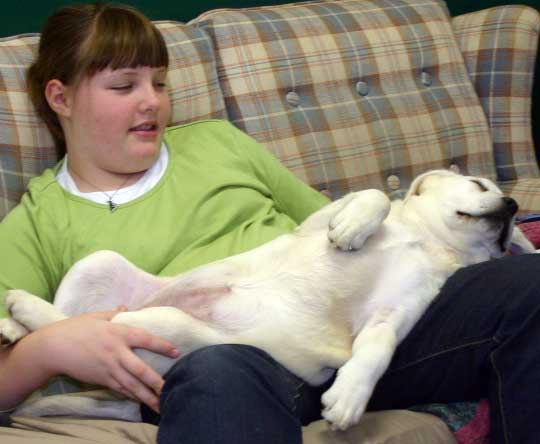 Sleepy lap puppy :-)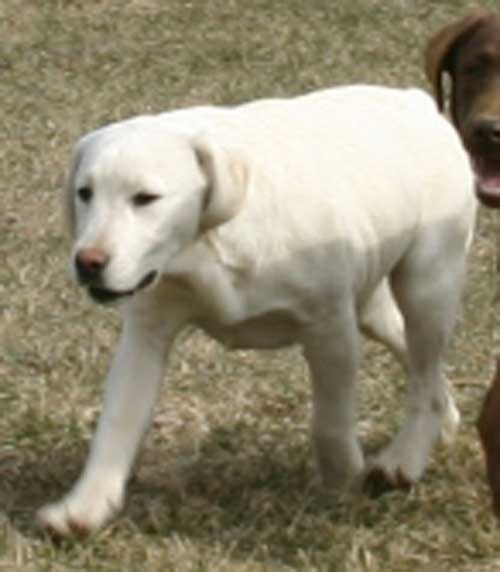 Lovely movement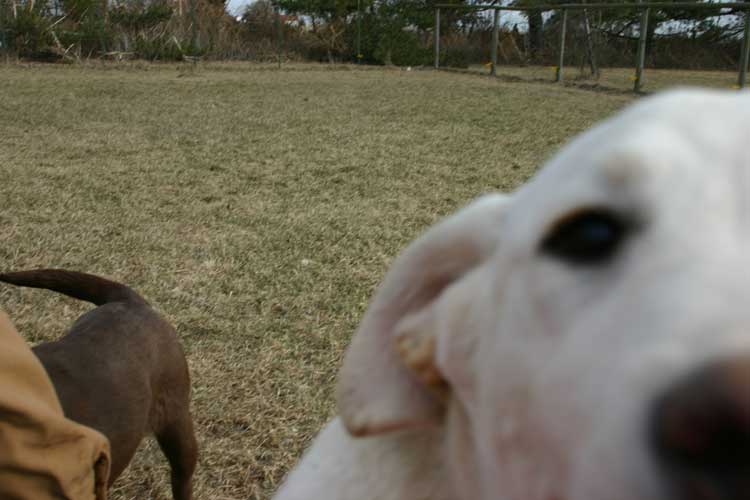 Sometimes too MUCH movement :-)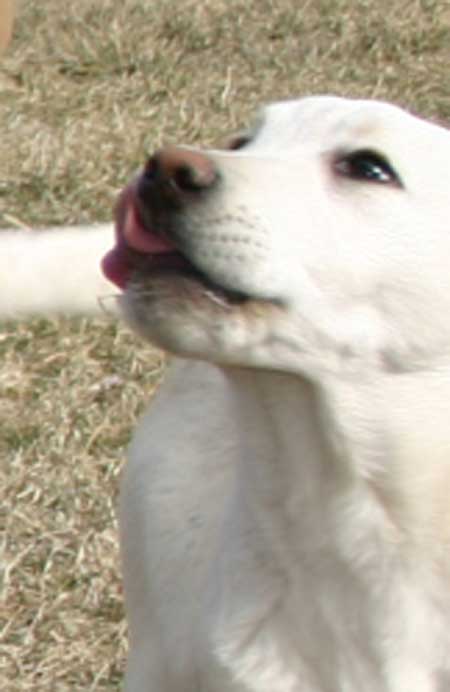 Give me the cookie!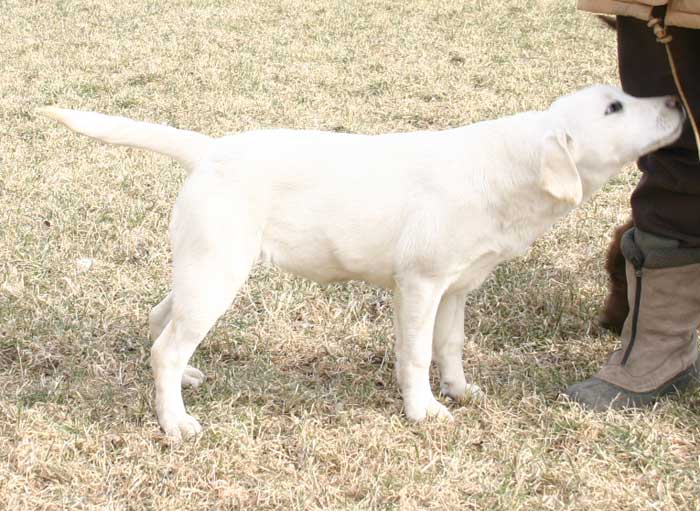 I know she has cookies in her pockets!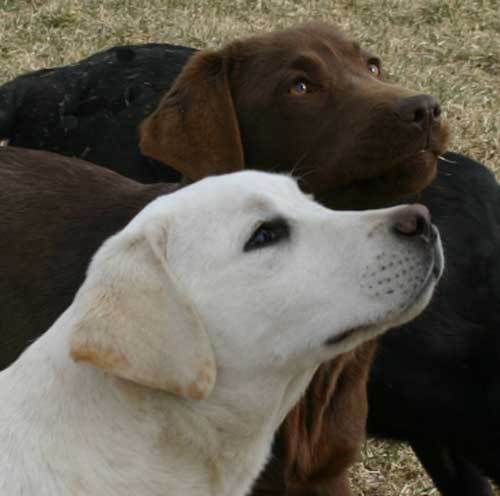 Hope & Joy, best buddies and always looking for michief!

back to the rest of the Crew
---
Copyright © 2002 Cricket Hollow Farm. All Rights Reserved.
No part of this site may be reproduced without permission.
Cricket Hollow Farm cannot warrant or assume any legal liability or responsibility for the accuracy, completeness, or usefulness of any information, apparatus, product, or process herein disclosed.