Oakhaven Spin to Win (Jack)
Bonaventure Lubberline ViscountXNimloths Yarn Spinner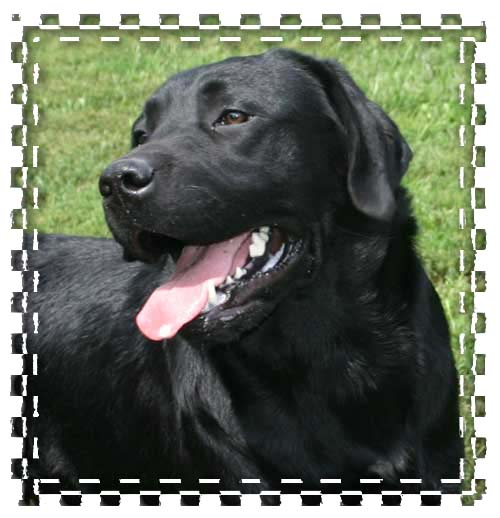 Jack
Hips OFA Good - LR-161326G24M-PI;, elbows OFA Normal - LR-EL31674M24PI; Eyes Normal; Black carrying Chocolate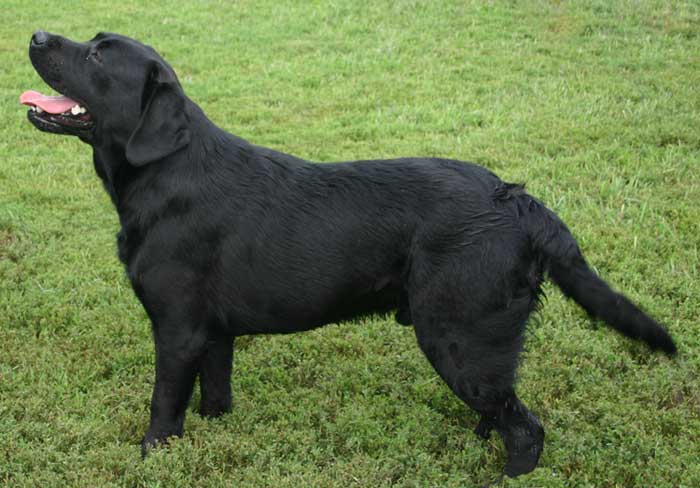 Jack is our lovely new boy from the wilds of Michigan. Thanks to Pam Nichols of Oakhaven for this lovely young man. He is a joy to live with, full of happy attitude, willingness to please, deep desire to retrieve and a sunny outlook that charms everyone who meets him. Look for him soon at a hunt test or show near you :-)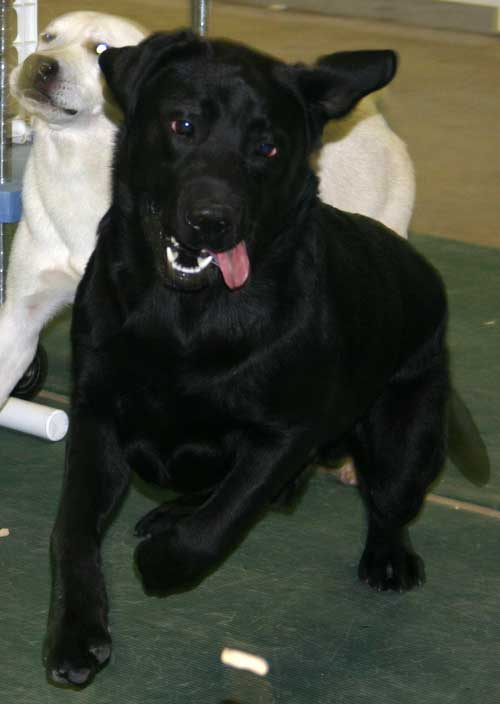 Full of the sillies, and always looking for a laugh!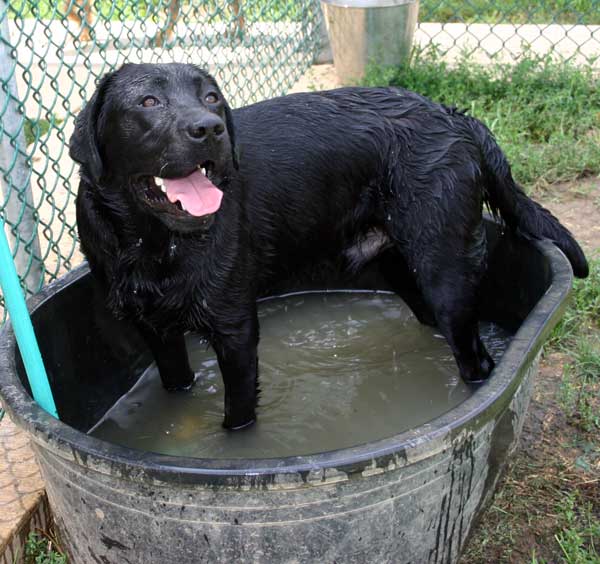 Jake arrived during a drought and our pond is dried up, so he made do in the horse trough!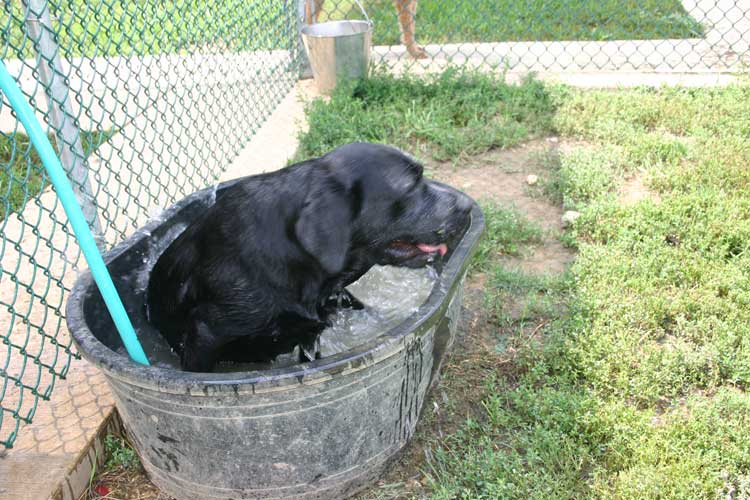 Ahhh, that feels better!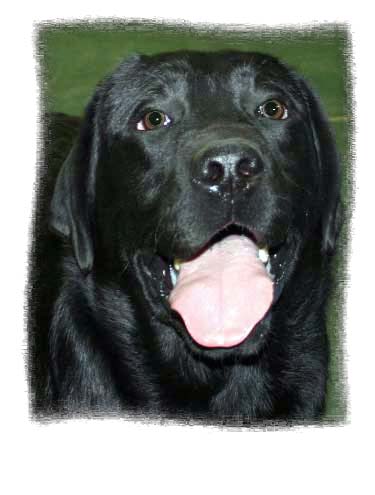 Jack has a lot of bone, a lovely head and an amazing temperment.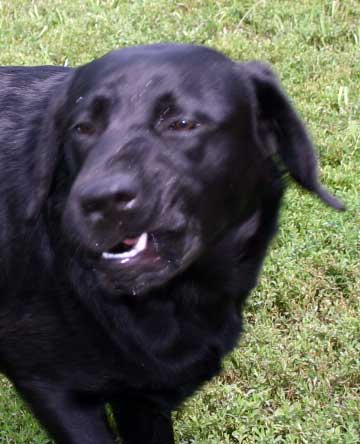 He also has a sense of humor :-)
back to the rest of the Crew
---
Copyright © 2002 Cricket Hollow Farm. All Rights Reserved.
No part of this site may be reproduced without permission.
Cricket Hollow Farm cannot warrant or assume any legal liability or responsibility for the accuracy, completeness, or usefulness of any information, apparatus, product, or process herein disclosed.