Ridge View's Isidor at Hardrock (Izzy)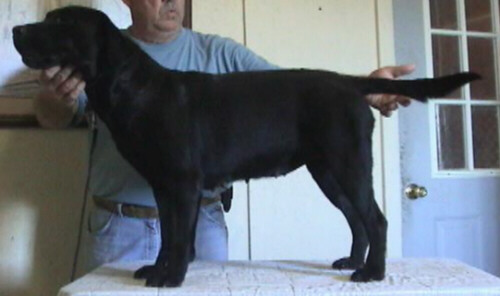 Izzy @ 4 years
Hips OFA good; LR-146250G26F, elbows, eyes Normal
Izzy is our sweet girl BYC from the deep south, well pretty deep - in the middle of Arkansas :-) Thanks to Bob Chesser of Bayou Bend for this lovely lady. What an amazing pedigree she comes from, takes my breath away! She is a sweetheart and so easy to live with, full of happy attitude, willingness to please, deep desire to retrieve. She is a fantastic addition to our family!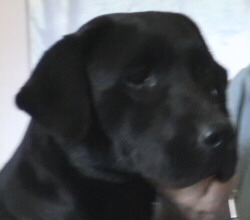 More photos soon :-)
back to the rest of the Crew
---
Copyright © 2002 Cricket Hollow Farm. All Rights Reserved.
No part of this site may be reproduced without permission.
Cricket Hollow Farm cannot warrant or assume any legal liability or responsibility for the accuracy, completeness, or usefulness of any information, apparatus, product, or process herein disclosed.