Cricket Hollow's Genevieve - Retired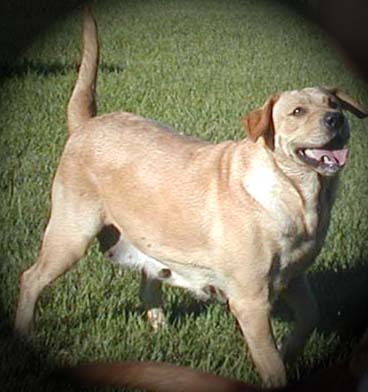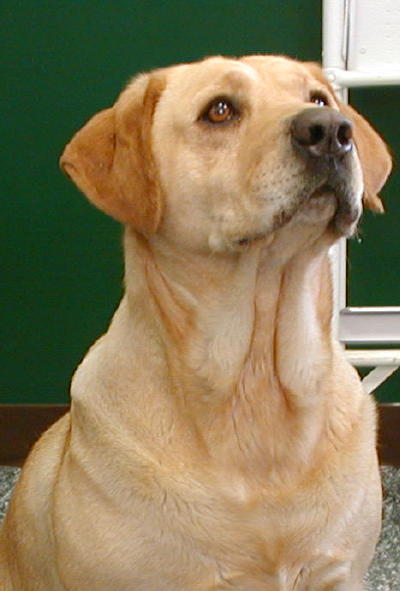 OFA Hips - Fair; OFA Elbows Normal
Genny is our lovely yellow girl. She has great proportions, and a hardworking attitude. She has a terrific front, and a nice head. It is nice and blocky, but still looks like a girl. Her biggest conformation issue would be her tail set, it is just a bit low, but overall she is quite nice. She is the hardest working girl we have. She will keep on retrieving until we have to make her to stop, regardless of what we ask her to go after, be it bird or frisbee! By land or by water, she is the girl with the gusto! Her babies grow up to have her drive and retrieving ability as well!
Worn out after a day of retrieving!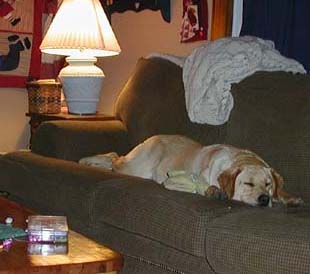 Below is one of Genny's Sons, at 14 months. He has a lovely temperament and is a fetching fanatic. We are very pleased with how he is turning out!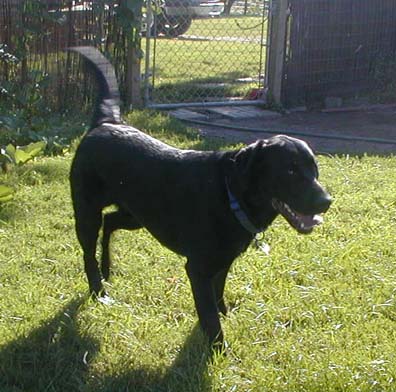 This is sweet Emma, one of Genny's fox red daughters at 16 weeks old. She is just beautiful!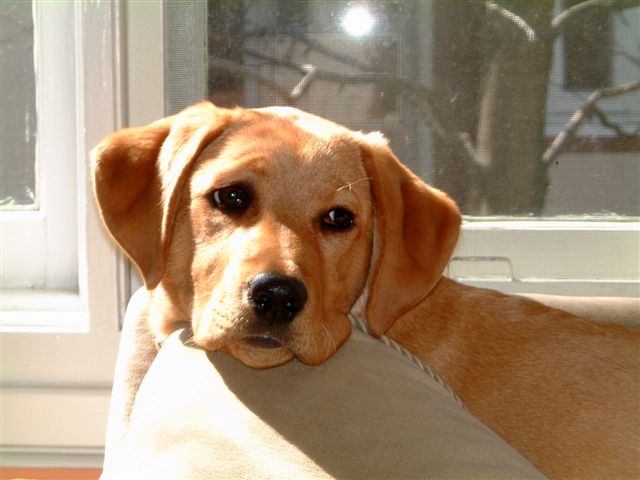 And here is Emma at 8 months, just a gorgeous girl!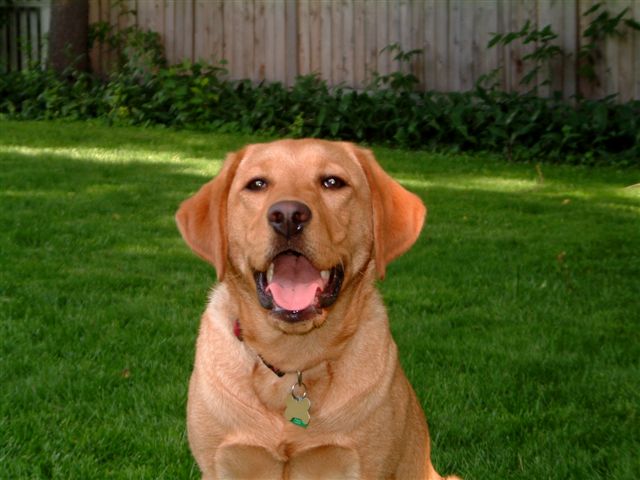 Here is CJ, a hunting crazy daughter of Genny's - she performed amazingly during her first hunting season, her "Dad" is to be commended for his hard work training this girl, she is awesome!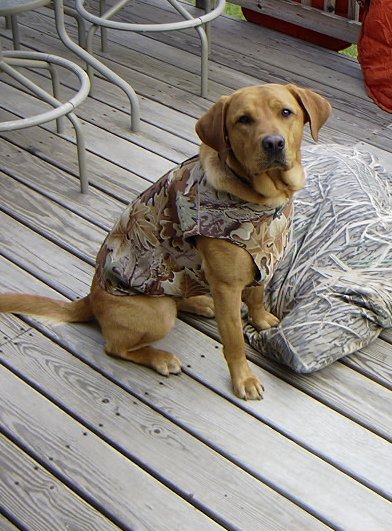 Here is our darling boy Ty modeling his new camo jacket, all ready for hunting - he is Genny's son who is now a little over a year old.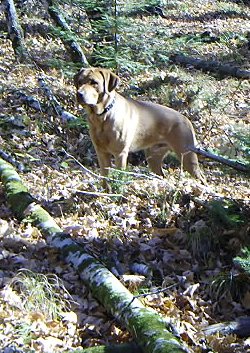 Ty at 12 months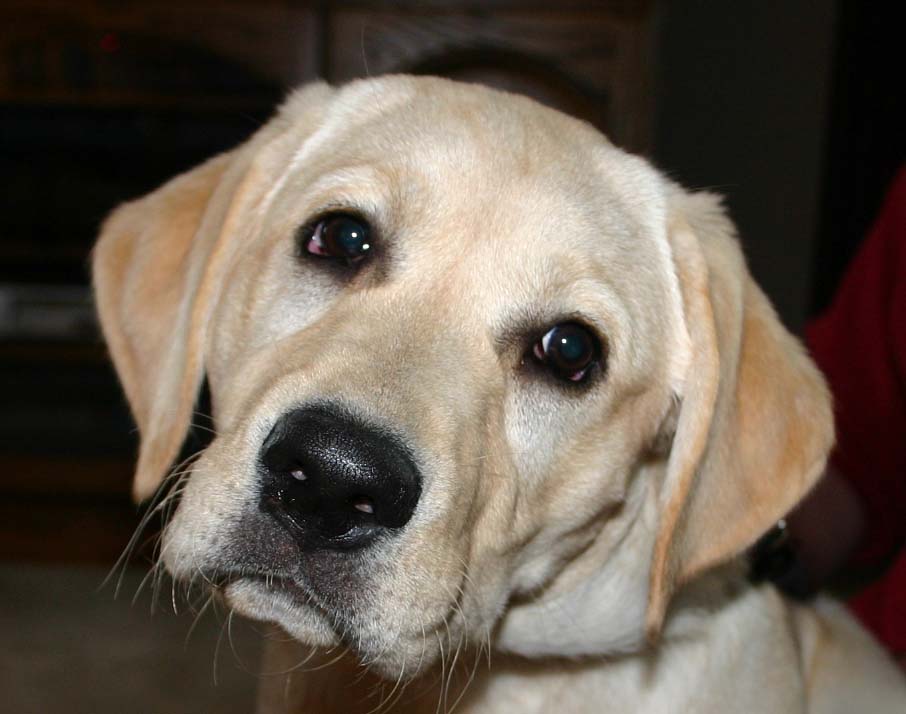 This is Syndey, Genny's daughter by Maize, she is such a beautiful, loving girl!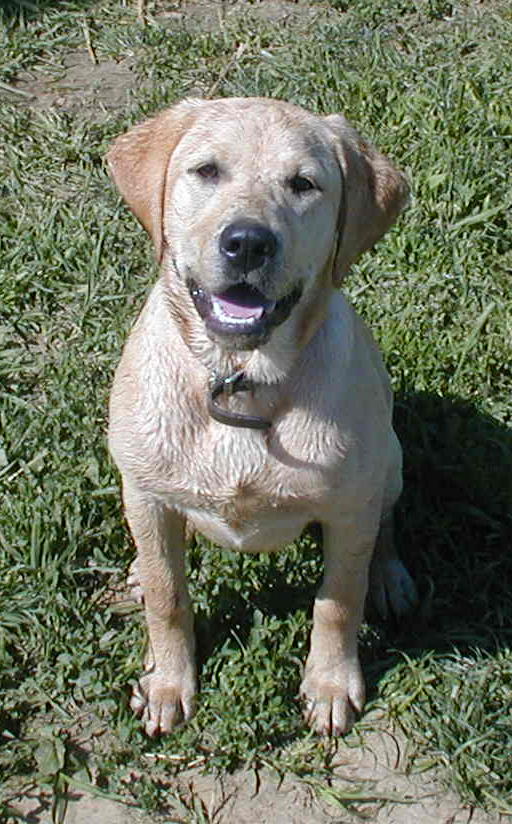 Libby, a GennyXMaize daughter at 5 months, she's a water and retrieving fanatic!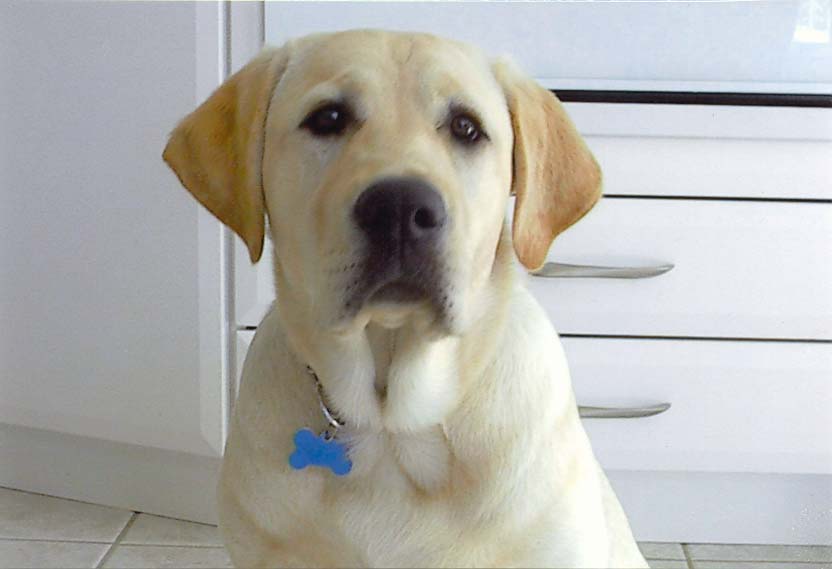 Cricket - another GennyXMaize daughter at 5 months
back to the rest of the Crew
---
Copyright © 2002 Cricket Hollow Farm. All Rights Reserved.
No part of this site may be reproduced without permission.
Cricket Hollow Farm cannot warrant or assume any legal liability or responsibility for the accuracy, completeness, or usefulness of any information, apparatus, product, or process herein disclosed.