Cricket Hollow's Bee Happy (Bumble)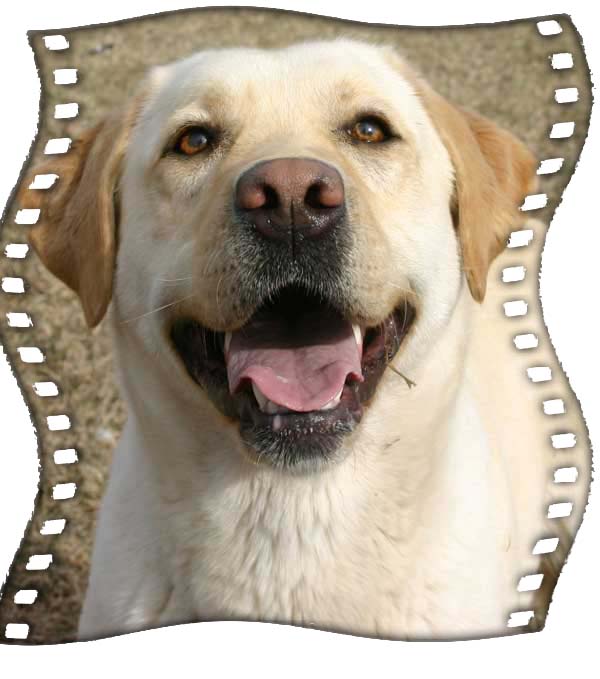 Bumble @ 2 years
Hips OFA Excellent, #LR-158495E25F-PI; Elbows clear, #LR-EL30237F25-PI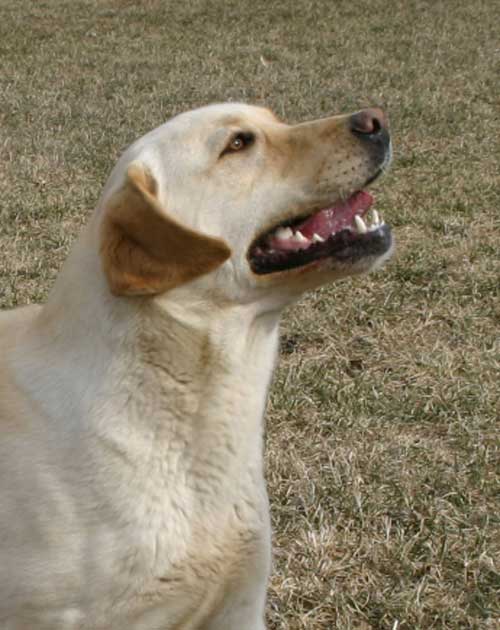 Bumble is beautiful and a bit too smart - I have to work hard to keep ahead of her in training sessions!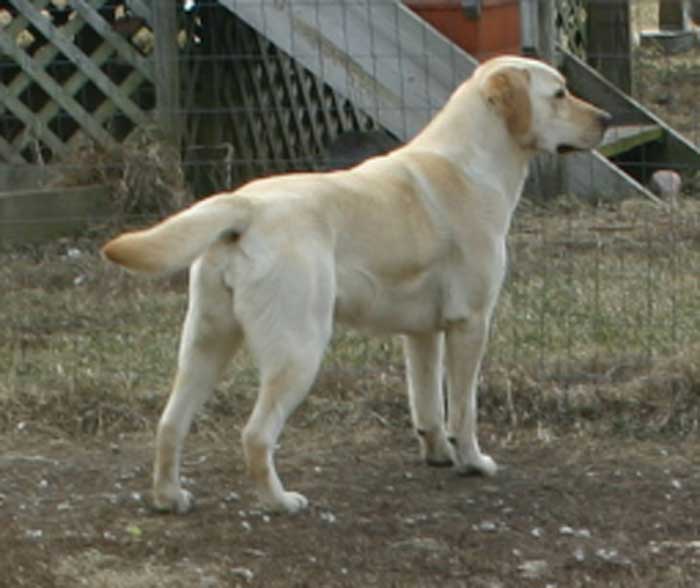 She wants out to play with the cats!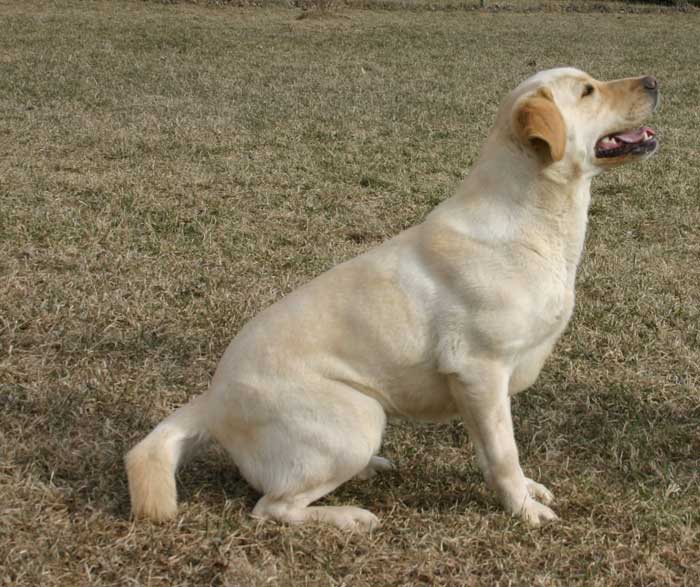 Good sit!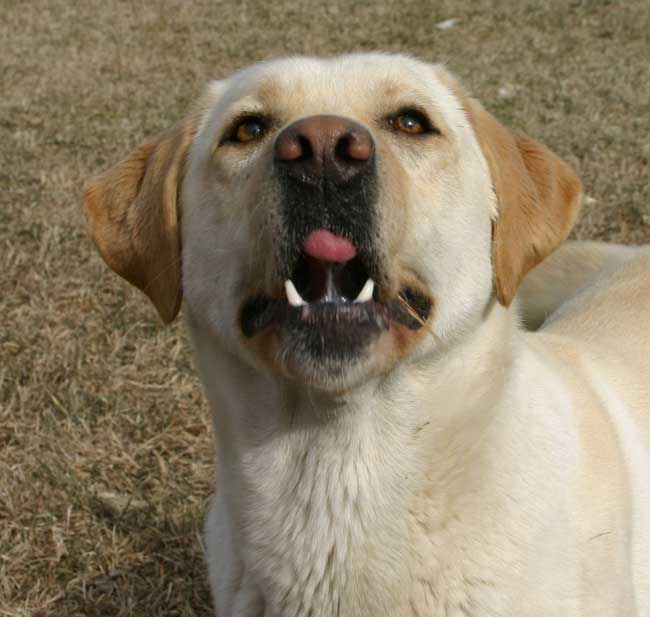 Giving me a raspberry :-)
Hips, normal for age-Sire OFA Good, Dam OFA Excellent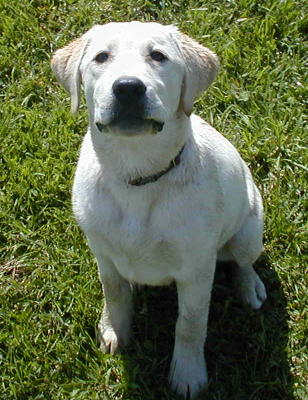 Bumble @ 5 months
Welcome to the world little Bumble! We are pleased to add Raven's daughter Bumble to our family here at Cricket Hollow. We have waited several years for this little girl, and we feel she will prove well worth the wait! She has begun her clicker training for conformation and obedience. She is a smart little girl, full of life and independence. She has stolen our hearts and we are thoroughly enjoying watching her grow!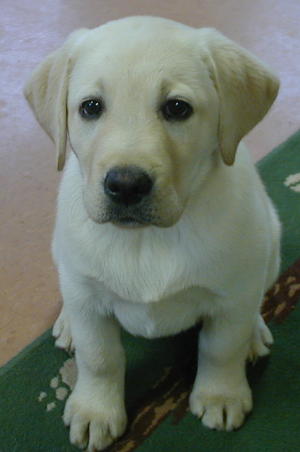 sweet baby bumble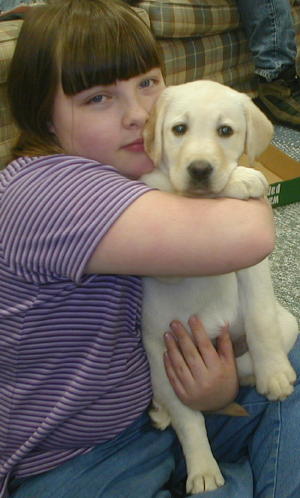 She loves her "girl"!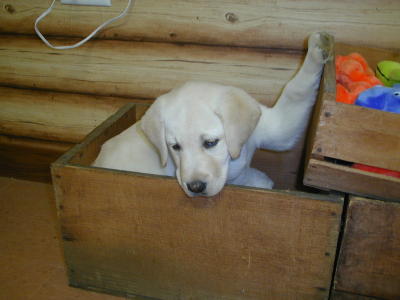 She's always finding trouble to get into!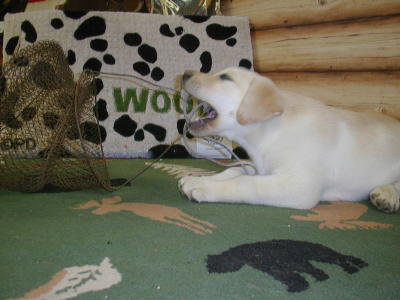 Look Ma, I found a fishy net!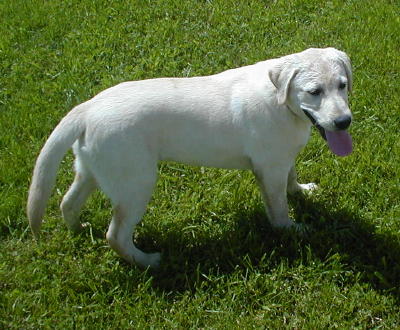 Here she is at 18 weeks old, loving the water, the grass and her sisters who came to visit!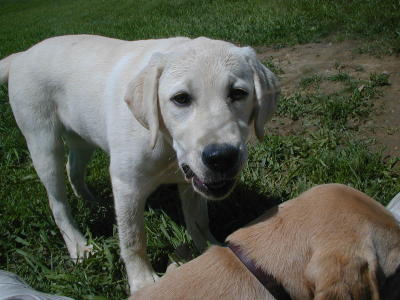 She did it first ma!
back to the rest of the Crew
---
Copyright © 2002 Cricket Hollow Farm. All Rights Reserved.
No part of this site may be reproduced without permission.
Cricket Hollow Farm cannot warrant or assume any legal liability or responsibility for the accuracy, completeness, or usefulness of any information, apparatus, product, or process herein disclosed.